Short story about a barbarian and an odd fish man.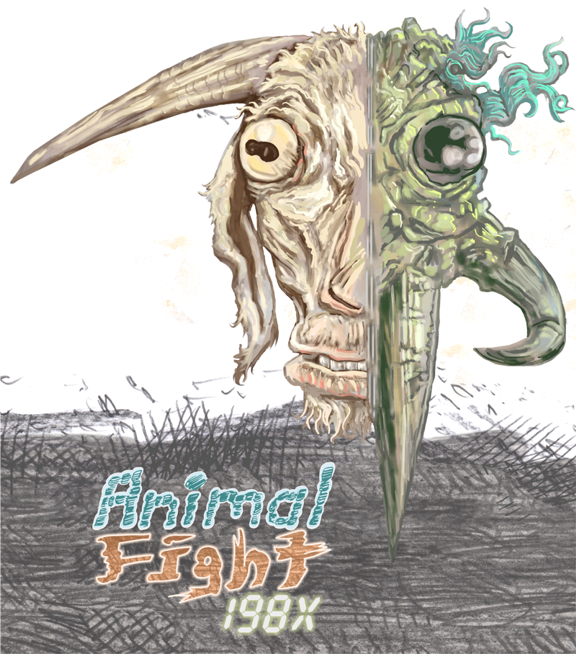 Animal Fight 198X!!
All these animals fight each other...pretty self explanatory I guess.
There are a few pages displayed on
the front page!
My Current Project(?):
I don't have a new comic that I'm working on! Well, at least not one I'm intending to print...
All my comics art seems to be going into video games these days.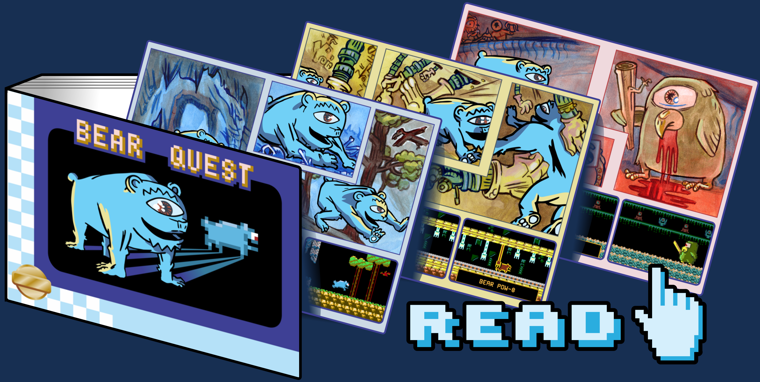 Bear Quest was a project I serialized from 2009 to 2014 and was the first big project where
I mixed up comics and video games. You can read BQ and BQ2 here!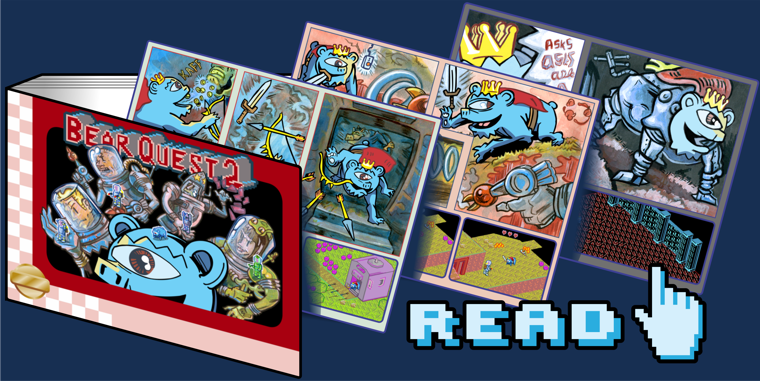 A Post-Apocalyptic Epic!
This is a series inspired by Jack Kirby that was created during 24 hour comics sessions. Published in 2015
& 2016, it was an excuse to make "whatever I want," and eventually led to
Animal Fight 198X
.
An Original Cartoon Epic! (In Three Parts!)
The Miner Saga
. Few people have read this actually, I only ever published 30 copies of the first book!
It was created from 2007 to 2014, my longest ever project! I'm offering the whole thing online right here!